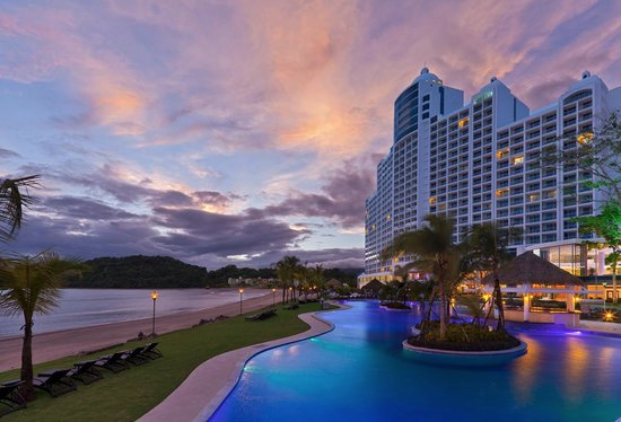 Bern Hotels Welcomes Visitors, Tourist
After almost a year of closure due to the COVID-19 pandemic, the Bern Hotels & Resorts, and the adventure tour company, Panamazing have reopened and are welcoming visitors to Panama. Working within the Centers for Disease Control (CDC) and government guidelines, The Westin Playa Bonita, the Crowne Plaza Airport, and the Intercontinental Miramar have opened. Dreams Playa Bonita and The Westin Panama will reopen in April 2021.
"We are very excited to be able to welcome visitors to our hotels," said Herman Bern, Jr. President, Bern Hotels & Resorts Panamá. "We are also happy to bring back our associates who have been working hard to maintain and improve the properties while deep cleaning and updating to provide a superior experience for guests."
In addition to deep cleaning and updating, the Bern properties are providing a free antigen test on the property for any guests staying a minimum of five nights which eases their return to their home country. Tocumen International Airport opened for international guests on October 12 and now requires a valid antigen test or PCR test taken within the last 48 hours for entry into Panama. If a guest presents without a current test, one can be obtained at the airport with results in two hours and a one-time charge of $50.
There is no quarantine for passengers with negative tests with the exception of those arriving from Great Britain or South Africa, who must quarantine for 14 days. While there are no restrictions about moving within the country, individuals must be in their hotel rooms by 10:00 pm to accommodate the evening curfew still in effect.
Some hotels throughout the country remain closed, but for those who have been able to open, all regular services including access to restaurants, beaches and pools are allowed. Masks are required as well as social distancing. "There are many pools at our resorts," said Bern, "which allows for easy social distancing."
In addition to the hotel restaurants, eating establishments and roof-top bars are open until 10:00 pm, including those in the entertainment district of Casco Viejo. Shopping malls, supermarkets, and pharmacies are open regular hours, and events for up to 25 people are allowed at hotels and resorts. In certain cases, a special permit can be requested from the ministry of health through any of the Bern hotels for events that need to exceed 25 participants.
"We expect things to relax over the next months and weeks as we complete vaccinations and the virus is better contained in other countries," said Bern. "We are just happy to see the gradual opening and feel very positive about the steps taken in Panama to ensure the safety of our citizens and guests."
Bern went on to say that the hotels are offering "rates we haven't seen in years. We want people to come to Panama and enjoy themselves so you are seeing deals with as much as a 50% discount. Now is the time to check out our amazing country!"
Links to the Bern Hotels & Resorts can be found here:
https://www.marriott.com/hotels/travel/ptybw-the-westin-playa-bonita-panama/
https://www.dreamsresorts.com/en_us/resorts/panama/playa-bonita/photos-videos.html
https://www.marriott.com/hotels/travel/ptywi-the-westin-panama/
https://www.ihg.com/intercontinental/hotels/us/en/panama-city/pcyha/hoteldetail/concierge
https://www.ihg.com/crowneplaza/hotels/us/en/panama/pcyap/hoteldetail/hotel-overview
Currently, the online booking tool for Panamazing is being updated and unavailable, but bookings are being taken. After reviewing offerings: https://www.panamazing.com/en/ send an email to [email protected] and a booking based on the unique needs will be made!